We've had a huge surge of growth in 2018. We've had awards, events and £4m of venture capital funding. However, nothing has grown quite as considerably as our team. We've more than doubled our staff count in the last year, taking on the best talent we can find to fuel Futrli on its journey. Today, we're physically expanding our business, simultaneously expanding offices in four exciting (including one new!) locations across the planet.
Our original office was based in the seaside city of Brighton, England, which then overflowed into an additional site in the sister city of Hove. Our Brighton team members will be moving into a state of the art 7,000sq. ft office space in Brighton, reuniting the Hove and Brighton teams in one central UK hub. This new office will act as the Futrli HQ, housing our largest group of team members.
On the other side of the world, both of our Australian teams, in Sydney and Melbourne, will be relocating too, moving into bigger, better-equipped offices to host our equally top-notch Aussie troup. The increase in space and quality allows us to extend this team, giving us the resources and bases to continue shaking up the industry down under.
Our fourth office will be in Auckland – our first New Zealand location. Sharing a base with our app-partner, Xero, and fellow apps, Revolut and GoCardless, we'll be on the forefront of the kiwi fintech revolution. With the height of fintech innovation occurring in Australia and New Zealand industries, we knew we had to be on the front lines, paving the way for accountants and businesses alike.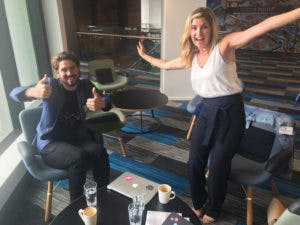 Auckland office